Games, games & more games – This was our 2020
Published: December 25, 2020
Games, games & more games – This was our 2020
Published: December 25, 2020
Phew, what a year!

As we look back on 2020, we felt we needed to take stock as well, but we tried to focus on the brighter side for the Zen Studios retrospective. There was a LOT going on with us this year and our new games and initiatives kept our teams busy (what is this 'hoo-li-dai' you speak of? Just kidding)!
March 31 – Operencia: The Stolen Sun Multiplatform release!
Operencia, our old-school RPG arrived this year on a new array of platforms like PlayStation 4, Steam, Nintendo Switch & GOG.com!

We have been very happy with how the RPG community received the game and to have new players experience the lands of Operencia was a big goal of ours for this year. We had more Operencia news at the end of the year, stay tuned!

April 2 – Zen Care Package
The pandemic hit different people in different ways, but we wanted to give back to people and provide some entertainment. Marvel, Star Wars & Aliens Pinball FX3 DLC went free for a week on Steam. Hope we could give some respite in the challenging times. 
April 29 – Dread Nautical Multiplatform Release
After a great run as an Apple Arcade launch title, Dread Nautical sailed to PS4, Xbox One, Nintendo Switch & the Epic Games Store on this day. In this roguelike tactical RPG, survival always hangs by a thread and you won't make it unless you can recruit the scattered crew and passengers to form an effective team and get to the bottom of this mystery.
Almost at the middle of the year. Relax a bit with our VERY accurate, 100% surefire 110% silly quiz. Which 2020 Zen Studios game should you be playing right now?

June 25 – CastleStorm II – Dan Bull Rap
This is not a release as such, we just wanted to include this as it was one of the greatest collaborations we did not just this year, but ever. Enjoy!
July 7 – Infinite Minigolf joins PS NOW!
Infinite Minigolf holds a special place in hearts, with over 40 000 community-created courses we are awed and awed again by the creativity of the players. We curate a list every week so check out the 'Zen's Picks' folder in the Course Browser for the best courses!
This charming putter landed on PS NOW this year and found an entirely new audience there.

September 15 – Operencia VR Launch
Remember when I told you more Operencia news came up later this year? This is it! If you watched our DEV DIARY(link) you might know that Operencia started out as a VR project. This September we were happy to release Operencia as a VR game to Steam, Oculus, and PSVR. The grid-based movement, the turn-based battles combine with the breathtaking scenery to bring you an awesome & comfortable experience in VR.
September 23 – CastleStorm II Launch
Aim your catapuuuuullts! CastleStorm II hit PS4, Nintendo Switch, Xbox One & the Epic Games Store this year. It brought the clobbering, smashing, castle-crumbling chaotic energy of the first game but with an added twist. Now you manage a whole kingdom instead of just your fighting force!
October 20 – Williams Pinball Volume 6.
Our first pinball release of 2020 can you believe it? We know 2020 was not a pinball-heavy year but look out 2021, the silver balls of fate are rolling evermore closer…
Aaaanyway, Williams Vol. 6 came in with old-school energy as the fan-favorite FunHouse, retro scifi sound bonanza Space Station and the coolest cabinet in town, Dr.Dude joined the Pinball FX3 library. Huge thanks for the feedback about the release, we were able to work on these tables with your help.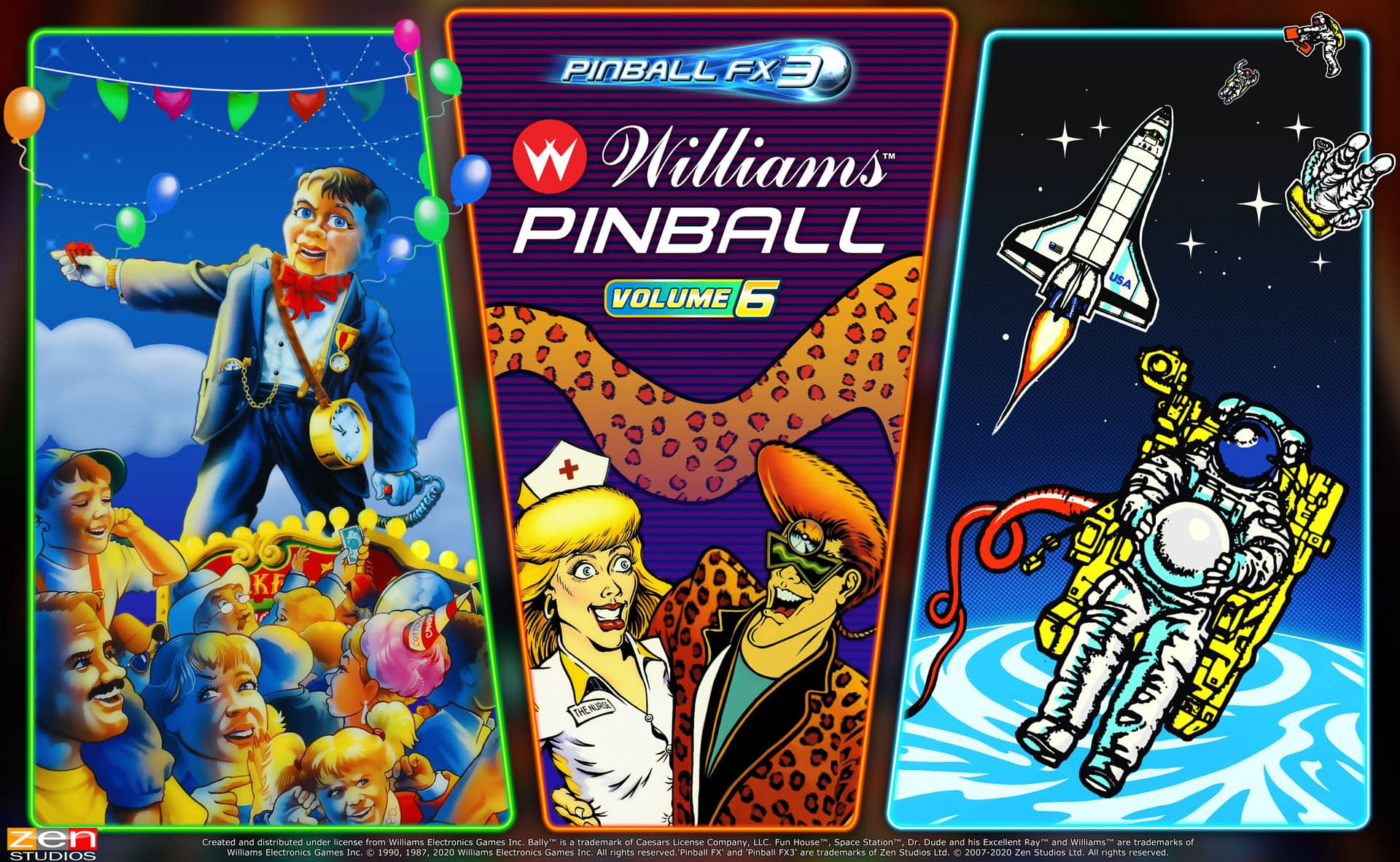 October 26 – The Mandalorian Announcement

Again, breaking my own rules here – as this was a mere announcement but a big one!!
The brand new table inspired by The Mandalorian features story-based missions following events of the first season that can be played in any order. Players will experience the game from the perspective of the Mandalorian himself, and the table is set in the cargo hold of the Razor Crest.
October 29 – Arcade1UP Partnership pre-orders start
One of our favorite projects this year. We teamed up with Arcade1UP to create Marvel and Star Wars mini pinball cabinets to fit any household!
October 27 – Dread Nautical Arrives on Steam and (Nov 16) on GOG.com
Dread Nautical sailed to new waters at the end of the year, putting the game on a whopping 7(!) platforms. Our Lovecraftian roguelike RPG now invited PC players of all sorts for a vacation to the dimension of Dread, where the real treasure is not your (unlikely) escape, but the zombie skulls we bashed in along the way. Beautiful.
November 13 – New Site

You are reading this article here, so you are already enjoying the new website! We modernized the layout, moved a few things around. Hope you like it and it proves an accessible fountain of news. 
As you can see we had quite the year. This could not be possible without you, our players. Thank you for every person who downloaded any of our games new or old! Our foremost goal will be to bring hours of entertainment  to you in 2021 as well. 
Have a warm and peaceful holiday season, stay safe! 
Akos & the Zen Team